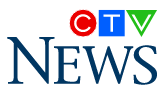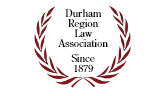 AP Family & Divorce Lawyers
Our Family Serving Yours
If you are just starting research into immigration, family, or real estate lawyers and feel like you are extremely overwhelmed with all of the complexities of different practice areas, legal fees, availability of services, and the time spent – you are not alone.
Fortunately, AP Lawyers is here to help take all the complexities out of obtaining the information you need to make sound legal decisions. When it comes to immigration law, we are ranked as one of the top advisors and law firms in Markham.
When it comes to family law, we are one of the top-rated family law firms in Markham. Why we are top-rated is because we take the time to understand each of our clients' situations are unique to their specific lives.
READ MORE
Markham Family & Divorce Law Services
WHY US
AT AP Lawyers, We have a set of core values that are aimed at providing client-focused legal solutions. This is not just a fancy catchphrase and we have gone to great lengths to define what it means to us as a Firm. In short, at AP Lawyers we believe we are redefining the practice of law.
WHAT IT MEANS TO US TO BE #1 IN CLIENT CARE
COMPASSION
We are a compassionate team, recognizing that our clients don't always come to us at the highest points in their lives.
CONVENIENCE
We leverage technology to provide our services conveniently to our clients. We also offer extended our office hours.
SPEED
With a team behind our clients they can trust that their work will be completed quickly and accurately.
RESPECT
Everyone deserves respect. Plain and simple.
RELENTLESS
in working to achieve our client's objectives.
HONESTY
We are always honest in managing our client's expectations.
MONEY
We are responsible with our client's resources and are always fair and transparent in our billing practices.
INNOVATION
We are constantly innovating. Thinking of faster and better ways to meet our client's legal needs, while keeping costs lower.
DO YOU NEED PROFESSIONAL LEGAL ASSISTANCE?
Book a Consultation or call our office now to discuss your situation with one of our experienced family lawyers.
RECENT VIDEOS
Unintended Consequences of Not Having a Marriage Contract
OCL Recommendations What it means for your parenting matter
Retirement – Child and Spousal Support Considerations