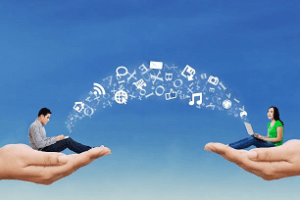 We are in the day and age where social media is being widely recognized in the court as a form of evidence. Whether it is your Facebook profile, your LinkedIn Profile, text messages, your pictures and sometimes, even your online dating profile chats!
When separating from your spouse, it is important to properly manage your online activity and be aware that once you post or send something, it is as if you will never get it back. In most cases, that is true. Some spouses are waiting for you to slip up and some even have family members/ friends monitoring your activity or attempting to catch you at any point.
Your social media activity can exhibit a lot about you that you do not want to be revealed in your family law matter. It can be used to portray you as a parent, as a faithful or unfaithful spouse, hiding assets or wealth, your travels, your access with your children, and much more. Here are some tips to ensure you are more conscious about how to manage your social media after a separation.
Review your friend/ followers list regularly – You never know who has eyes on you and is screenshotting your activity to distribute.
Do not post anything negative about your spouse – Seriously! I mean it. Your spouse and their lawyer are combing through your profile waiting for posts like this to use against you.
Do not post about your family law matter – As if I need to explain this. Your family law matter is private, between you and your spouse and the ones you trust and rely on for support. Be classy, keep it that way and help mitigate any high conflict scenarios by not posting about it publicly.
Think twice before posting about your lavish lifestyle – Are you attempting to claim that you live a simple lifestyle but yet have a luxurious online presence? Your travels, your night outs, your partying, your cars, handbags etc. Be careful, because this can sometimes be used against you.
Just in general, think twice about posting. Period. – Before you post, ask yourself who your audience is. Do you have privacy settings? Can this be used against me? It could be as innocent as posting about a new job offer or a promotion. If you do, make sure you update your lawyer about it and update your family law file because it is important to disclose such information.
Remember, nothing is private. Even if you have strict privacy settings, once the information is out there, sometimes it's too late. It is best to stay off of social media until after everything is resolved if you can.
If you need any help with family law matters, contact AP Family Law Lawyers in Scarborough, Pickering, Markham, and Toronto. You can call us at (905) 492-7662 or email us at [email protected] to schedule a consultation.